The Sims è il più famoso simulatore di vita e fa parte delle serie di videogiochi più vendute nella storia.
La storia di questo videogioco di successo nasce nel 2000 da un idea di Will Wright, trasformata in realtà dagli sviluppatori di Software per PC della Maxis.
Si tratta anche di uno dei videogiochi più acclamati per PC, dispositivo ideale per godersi al meglio le dinamiche di gioco. Su console, infatti il successo è più contenuto.
Tempo di lettura stimato: 5 minuti
Oggi siano giunti al quarto capitolo della serie (oltre ad un ragguardevole numero di espansioni), ma come è cambiato l'approccio alla simulazione di vita nel corso del tempo?
The Sims 1: le origini e il successo
Era il lontano 2000 quando Maxis e Electronic Arts ci hanno introdotto al primo capitolo di questa fantastica serie.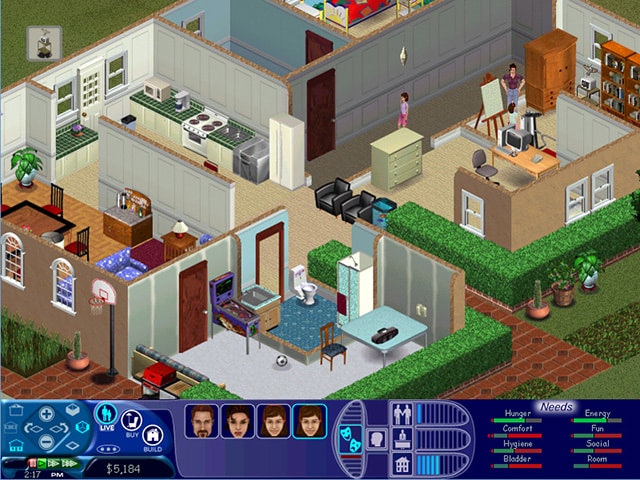 Con "The Sims", siamo stati catapultati in un mondo virtuale dove potevamo creare, personalizzare e guidare le vite dei nostri sim in modo assolutamente unico. Ricordi quelle ore passate a cercare di far ottenere una promozione al tuo sim o a farli innamorare e mettere su famiglia? Ah, i bei tempi!
The Sims 2: La vita prende forma
Non passò molto tempo prima che "The Sims 2" arrivasse sulle nostre scrivanie (e nei nostri cuori).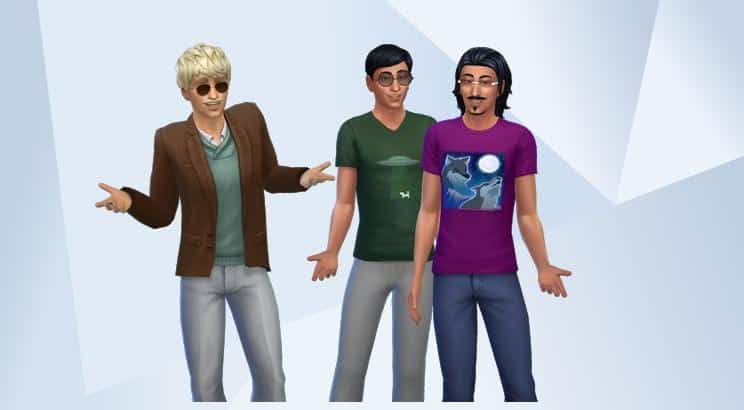 Questo capitolo introdusse una grafica migliorata, nuove interazioni sociali e una maggiore profondità nel gameplay.
Finalmente potevamo vedere i nostri sim invecchiare, avere figli e trasmettere i tratti di personalità alla prossima generazione. È stato come assistere a un reality show su scala ridotta, ma molto più divertente!
The Sims 3: La libertà è tutto
Nel 2009, "The Sims 3" ci ha portato una libertà senza precedenti.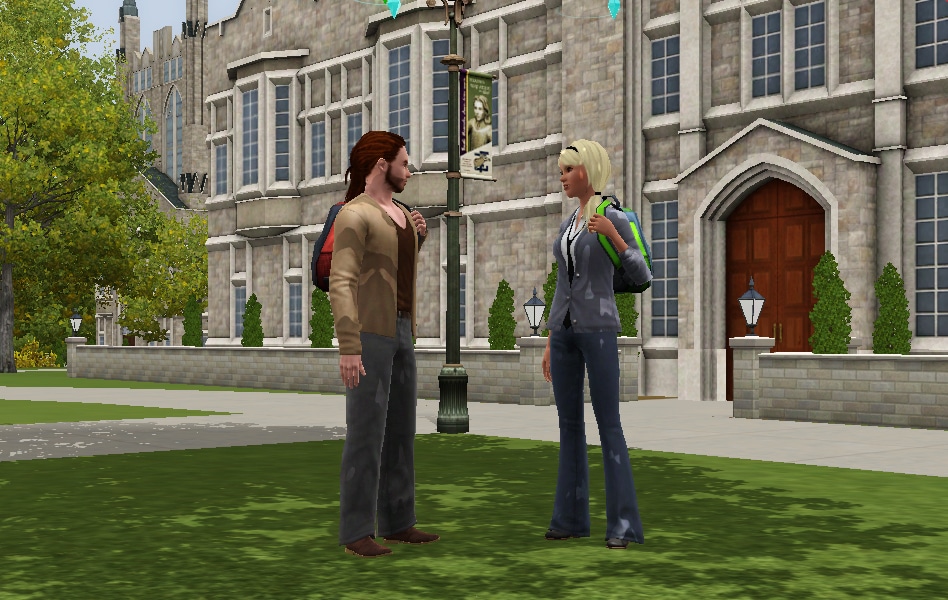 Con un mondo aperto, potevamo esplorare la città, interagire con altri sim e sperimentare una vasta gamma di nuove attività. I nostri sim potevano anche godere di hobby come la pesca, la giardinaggio o la pittura.
Questo capitolo ci ha tenuti incollati ai nostri schermi, perché c'era sempre qualcosa di nuovo da fare e scoprire.
The Sims 4: Creatività illimitata
Nel 2014, siamo entrati nell'era di "The Sims 4". Anche se all'inizio ci siamo sentiti un po' delusi per la mancanza di alcune funzionalità presenti nel capitolo precedente, siamo stati catturati dalla sua incredibile profondità creativa.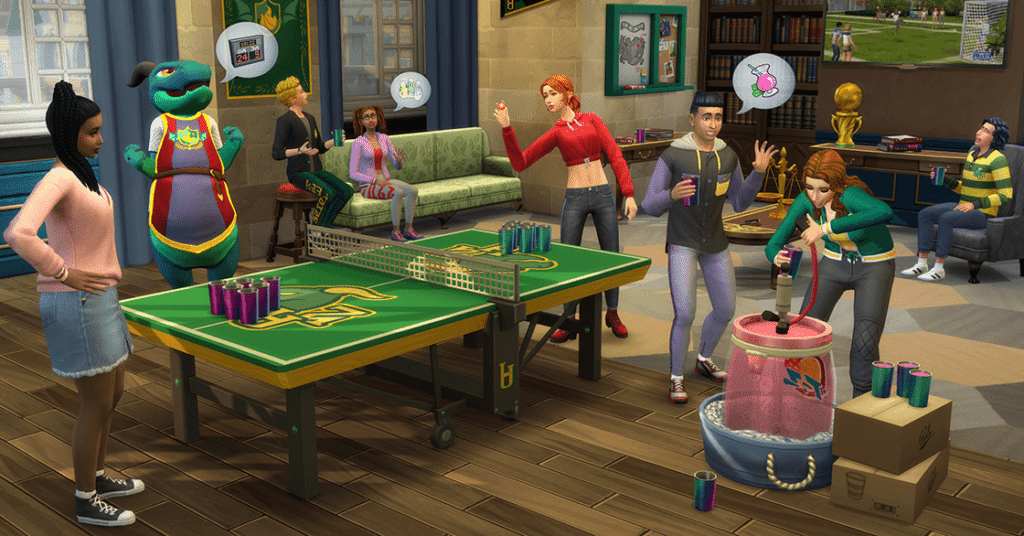 La modalità di costruzione ci ha permesso di creare case ancora più dettagliate e personalizzate, mentre l'intelligenza artificiale dei sim ha reso le loro azioni e interazioni ancora più realistiche.
Certo, il desiderio di nuovi contenuti è stato forte, ma ci siamo adattati e abbiamo continuato a far evolvere le nostre storie.
Il futuro di The Sims: Il nostro desiderio più grande
Mentre scriviamo, siamo tutti nella speranza che un nuovo capitolo di "The Sims" sia all'orizzonte.
Non vediamo l'ora di scoprire quali nuove sorprese ci riserveranno i creativi di Maxis. Immaginiamo mondi ancora più vasti, personalizzazioni incredibili e interazioni sempre più realistiche. Vogliamo nuove carriere, hobby esaltanti e avventure emozionanti per i nostri amati sim.
The Sims: Come creare la tua storia unica
Oltre all'evoluzione dei capitoli della serie, "The Sims" ha anche dato vita a una comunità incredibilmente creativa.
I giocatori hanno condiviso case, mod, abbigliamento personalizzato e persino storie complesse attraverso il web. Non solo abbiamo potuto vivere le nostre storie, ma abbiamo anche potuto condividere e scoprire quelle degli altri.
È stato un vero e proprio trampolino di lancio per l'immaginazione di tutti noi.
Conclusioni
Sono passati molti anni da quando abbiamo iniziato questa avventura con "The Sims".
Abbiamo visto i nostri sim crescere, amare, realizzare i loro sogni e affrontare le sfide della vita virtuale.
Mentre aspettiamo con impazienza il prossimo capitolo, ricordiamo con affetto i momenti spensierati e divertenti trascorsi con questa serie di videogiochi.
"The Sims" ci ha insegnato a dare libero sfogo alla nostra creatività, a esplorare nuove storie e a divertirci nell'immaginario mondo dei sim. Quindi, prepariamoci per il futuro, perché non vediamo l'ora di creare nuove avventure virtuali che ci faranno ridere, piangere e innamorare ancora una volta!
Consulente e web designer per lavoro, gamer e appassionato di tecnologia nel tempo libero.