Se vi state chiedendo come fare (legalmente) ad ottenere tanti giochi PS4 in maniera del tutto grauita, ecco svelato.
In realtà, come vedremo, non c'è nessun segreto, eppure sono tanti i gamer che ancora oggi si chiedano come ampliare la propria collezione di videogame senza spendere un euro.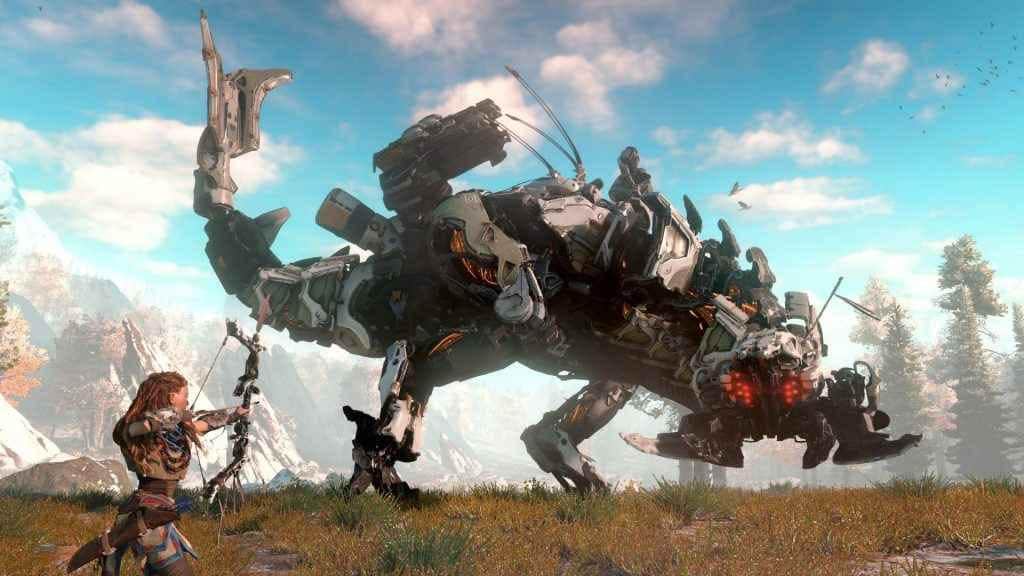 Scaricare giochi free to play
Questo sicuramente è il metodo più immediato per avere giochi gratis su PS4 che in molti già conosceranno.
La prerogativa è essere in possesso di un abbonamento Playstation Plus, senza il quale comunque non potreste sfruttare le modalità online e i contenuti extra della stragrande maggioranza dei titoli.
In effetti si tratta solamente di accedere al Playstation Store, selezionare i titoli free to play dal menù di navigazione e semplicemente scegleire quello che più vi attira.
Tra i tanti titoli totalmente gratuiti su PS4 troverete Fortnite, Call of Duty Warzone, Apex Legends e tanti altri, non solo battle Royale!
Il procedimento è davvero semplice, vi lasciamo comunque questo video di dettaglio che spiega come filtrare i giochi in base alla natura free to play:
Scaricare giochi gratuiti in offerta a tempo
Metodo per avere giochi gratis su PS4 che un po' meno di gamer conoscono, è quello di sfruttare le offerte mensili di giochi a pagamento resi gratuiti.
È sempre necessario l'abbonamento Playstation Plus, che crediamo abbiano attivato quasi tutti.
Solitamente ogni mese vengono rilasciati 3 giochi gratuiti, che si possono aggiungere alla propria collezione e, volendo, scaricare anche in un secondo momento.
Nel caso non si trovi il gioco dei propri desideri, ovviamente, sarà necessario attendere.
Powerextra Controller Wireless per PS4 - Audio Bluetooth Senza Fili Gamepad Joystick Gamepad Gaming Controller per PlayStation 4
🎮 【Uso prolungato】 🎮 Batteria al litio integrata da 3,7 V / 700 mAh, ricarica di circa 3 ore, utilizzo di circa 12 ore. 🌹🌹 Nota: Poiché la velocità della rete è instabile o ci sono troppe persone nel gioco, i gamepad wireless a volte hanno ritardato l'immaginazione, fai attenzione se ti dispiace.
🎮 【Prestazioni elevate】🎮 Il controller di gioco è composto da un sensore di accelerazione 3D e un sensore giroscopico e una funzione di rilevamento a 6 assi. Supporta le funzioni dei tasti touch e del pannello PS4, dotato di altoparlanti e jack per cuffie da 3,5 mm, per offrire ai giocatori un'esperienza di gioco più reale. NOTA: utilizzare le cuffie PS4 originali il più spesso possibile, poiché le cuffie normali potrebbero non essere compatibili o non funzionare bene.
🎮 【Connessione wireless Bluetooth】🎮 La tecnologia wireless ad alte prestazioni fornisce segnali affidabili entro 10 metri senza ritardi o connessioni ; Supporta l'aggiornamento del programma del prodotto tramite PC USB online per tenere il passo con il sistema di aggiornamento più recente aggiornamento dell'host PS4.
Alcuni tra i migliori giochi PS4 che sono stati proposti negli ultimi mesi sono il bellissimo Batman Arkam Knight, Shadow of the Tomb Raider, Control e molti altri.
Cosa state aspettando? Correte a scoprire i giochi disponibili al download gratuito di questo mese e godeteveli senza alcuna spesa!
Consulente e web designer per lavoro, gamer e appassionato di tecnologia nel tempo libero.