Le postazioni da gamer sono una parte importante di qualsiasi setup di gioco. Una postazione da gaming ben progettata può migliorare notevolmente la tua esperienza di gioco e aiutarti a raggiungere i tuoi obiettivi. Se stai cercando di organizzare la tua postazione da gioco al meglio, questo articolo è per te!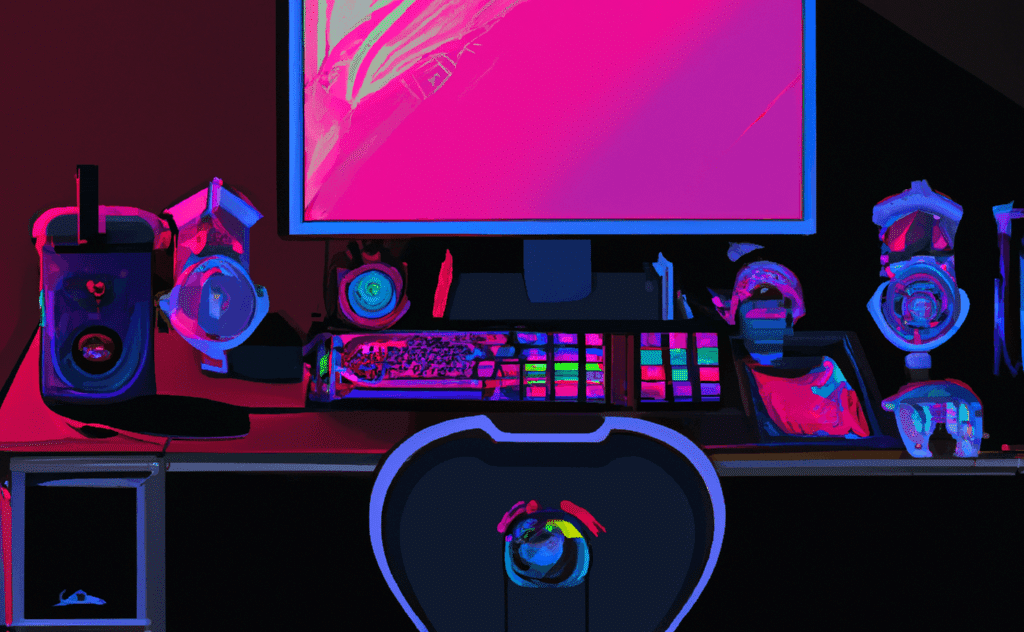 Postazioni da gamer: cosa sono
Le postazioni da gamer sono l'insieme di tutti gli elementi necessari per una sessione di gioco di successo. Questo include una scrivania, una sedia, una tastiera, un mouse, un monitor, una console di gioco e altri accessori. Inoltre, le postazioni da gamer possono anche includere altri elementi come altoparlanti, illuminazione, ventole di raffreddamento e altro.
Elementi delle postazioni da gamer
Le postazioni da gamer sono composte da alcuni elementi fondamentali:
scrivanie,
sedie,
tastiere,
mouse,
monitor,
console di gioco e altri accessori.
È importante scegliere i componenti giusti in modo che tutti lavorino insieme per creare un'esperienza di gioco ottimale.
Sedie da gamer
Le sedie da gaming sono un elemento essenziale di qualsiasi postazione da gaming. La sedia giusta è comoda e offre un supporto ergonomico per la schiena e le gambe. Le sedie da gaming sono disponibili in una varietà di stili, materiali e prezzi.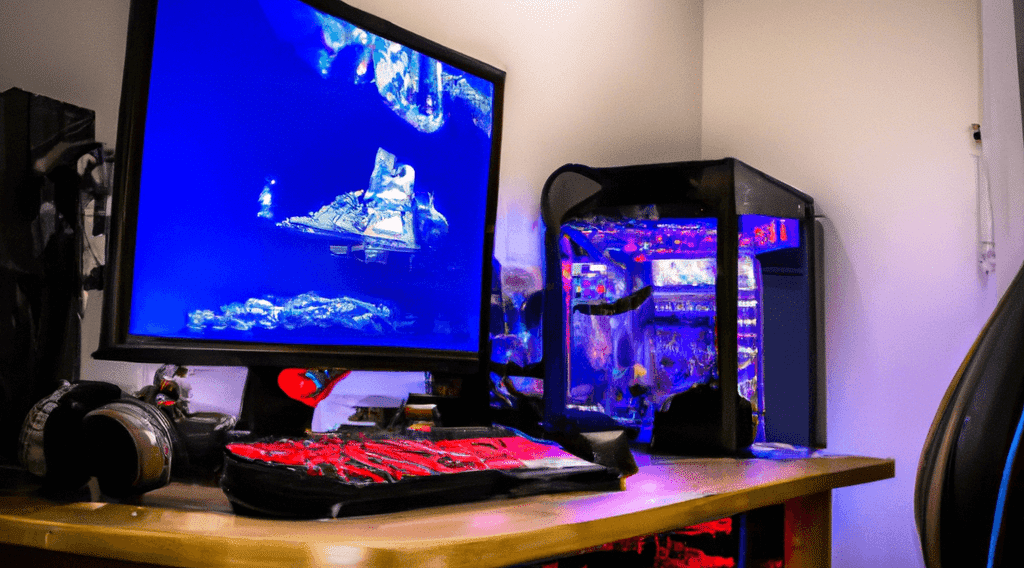 Quando si sceglie una sedia da gaming, ci sono alcuni aspetti da considerare. In primo luogo, è importante che la sedia offra un buon sostegno. Ciò significa che ha bisogno di un design ergonomico che fornisca una postura adeguata e fornisca comfort. Ciò assicurerà che tu possa rimanere comodo durante le sessioni di gioco più lunghe. Inoltre, è importante che la sedia sia regolabile in modo che possa adattarsi alla propria corporatura e all'altezza della scrivania e del monitor.
Inoltre, è importante che la sedia da gaming fornisca supporto lombare per sostenere la schiena e evitare mal di schiena dopo lunghe sessioni di gioco. Altri elementi da considerare sono l'imbottitura del sedile, la qualità dei materiali e la durata. Un'altra caratteristica importante da cercare è che la sedia sia dotata di un sistema di rotazione, in modo da poter giocare comodamente da qualsiasi angolazione.
Oversteel DIAMOND – Sedia da gaming professionale, similpelle, braccioli 3D, regolabile in altezza, reclinabile a 180°, elevazione a gas di classe 4, fino a 150 kg, colore blu
Disponibile in 6 colori: viola, rosso, verde, grigio, blu e nero
Supporta fino a 150 kg di peso
Base in nylon da 350 mm con pistone classe 4 e ruote da 63 mm
Scrivanie da gamer
Le scrivanie da gaming sono progettate per offrire abbastanza spazio per tutti i tuoi componenti. Sono disponibili in una varietà di stili, dimensioni e materiali, quindi è importante scegliere una scrivania che soddisfi le tue esigenze.
Quando si sceglie una scrivania da gaming, alcune cose da considerare sono la dimensione, il materiale, le funzionalità aggiuntive e la sua durata. La dimensione della scrivania deve essere abbastanza grande da ospitare il PC, gli accessori e anche gli altri elementi che desideri avere. Il materiale della scrivania dovrebbe essere robusto e resistente.
Le scrivanie gaming sono spesso davvero essenziali nell'aspetto, lasciando poi la possibilità di customizzazione con luci e accessotri direttamente all'utente finale, per un esperienza del tutto personale e appagante.
È importante che sia facile da pulire e che sia resistente all'usura. Le funzionalità aggiuntive come le vassoi della tastiera, i fori per la gestione dei cavi e le aree d'appoggio possono essere utili. Infine, assicurati che la scrivania sia resistente per garantire che duri a lungo.
ZStyle Gaming Desk Computer Desk Carbon Headphone Holder Laptop Glass Gaming Cable Management Ergonomic Gamer.
🎮 【ADATTABILE】la nostra scrivania Gaming Desk è perfetta per giocare con il PC. Le sue diverse dimensioni la rendono perfetta anche come scrivania nella cameretta dei ragazzi o nello studio della casa. Il design multiuso la rende utilizzabile come scrivania da ufficio, scrivania da casa, scrivania da camera.
🎮 【ERGONOMICA】offre una posizione ergonomica corretta del polso e dell'avambraccio per una maggiore comfort durante il gioco o lo studio. I bordi sono tutti sagomati lisci.
🎮 【STUTTURA CON GAMBE A DOPPIO SOSTEGNO】telaio in acciaio con piano in HPL stratificato carbon look (antrigraffio e facile da pulire). A differenza delle altre scrivani in commercio, la nostra Gaming Desk ha un design nelle gambe a forma di A. Questo permette una totale stabilità alla scrivania. Piedini d'appoggio regolabili.
Luci da gaming
Le luci da gaming possono aggiungere un tocco unico alle tue postazioni da gaming. Le luci da gaming possono essere utilizzate per illuminare la postazione e creare un'atmosfera di gioco divertente.
Scopri di più sul nostro articolo relativo alle luci da gaming.
Tappetini mouse e accessori da gaming
I tappetini mouse e altri accessori da gaming possono aiutare a rendere la tua postazione da gaming più confortevole e funzionale. I tappetini mouse offrono una superficie liscia su cui scorre agevolmente il mouse, mentre gli accessori da gaming come i porta-bevande e i supporti per cuffie possono aggiungere un tocco di stile alla tua postazione.
Offerta
m MU Tappetino Mouse Gaming, RGB Tappetino per il Mouse Gioco XXL Tappeto Mouse per Gamers PC Extra Grande 800 * 300mm, Gaming Mousepad Antiscivolo per Computer e Laptop – 13 Modalità Luce
13 MODALITA DI ILLUMINAZIONE: RGB tappetino mouse gaming contiene 14 modalità di illuminazione: 8 modalità statiche + 6 modalità dinamiche, e cambia tra 7 colori (rosso, blu, verde, viola, ciano, giallo, bianco). Potrebbe cambiare la modalità di luce RGB in base al tuo umore. Fare doppio clic sul Interruttore per modificare la luminosità della luce RGB. Sono disponibili 2 regolazioni della luminosità. Tenere premuto per 3 secondi il pulsante per spegnere l'illuminazione RGB.
PLUG AND PLAY: Questo tappetino mouse gaming LED è alimentato da USB e non richiede driver. Funzionamento con un solo pulsante(Plug and Play). Dopo aver collegato l'alimentazione, la modalità luce tornerà all'ultima impostazione predefinita.
EXTRA GRANDE DIMENSIONE: 800mm*300mm*4mm extra grande RGB tappetino per il mouse gioco offre molto spazio per i giochi o le attività d'ufficio. È molto adatto per tastiere e mouse di qualsiasi dimensione e c'è abbastanza spazio per dispositivi periferici come telefoni cellulari e tablet.
Organizzare la tua postazione da gaming è un processo divertente e creativo. Scegliendo i componenti giusti, puoi creare una postazione da gaming perfetta per le tue esigenze.
Una postazione da gaming ben progettata può migliorare notevolmente la tua esperienza di gioco e aiutarti a raggiungere i tuoi obiettivi.
Consulente e web designer per lavoro, gamer e appassionato di tecnologia nel tempo libero.