Probabilmente se siete appassionati di tecnologia o frequentatori assidui di Amazon vi siete imbattuti negli adattatori Ethernet USB, magari senza comprenderne immediatamente l'utilità.
Vediamo a cosa servono e perché potrebbero essere utili.
Adattatore Ethernet USB, perché potrebbe risultare utile
Un adattatore Ethernet USB serve per collegare un dispositivo dotato di porta USB (come un computer portatile) a una rete cablata per consentire la connessione a Internet o la condivisione di risorse di rete.
Si collega quindi l'adattatore ad un dispositivo (es. ad un Notebook) e il cavo ethernet all'adattatore, permettendo così la trasmissione di dati.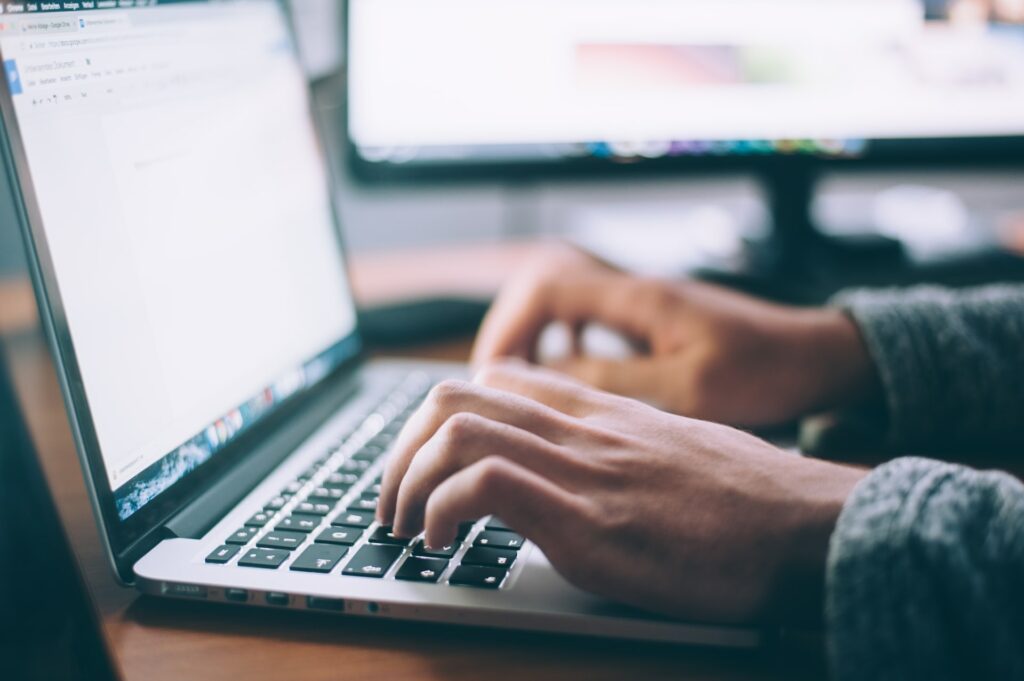 Un adattatore Ethernet USB può essere utile per aumentare la velocità di trasmissione dei dati rispetto ad una connessione wireless. Può anche fornire una connessione affidabile a Internet, soprattutto in ambienti in cui le connessioni Wi-Fi sono instabili. Inoltre, consente di connettere più dispositivi alla stessa rete cablata.
Gli adattatori Ethernet USB sono compatibili con la maggior parte dei dispositivi dotati di porta USB, come computer portatili, desktop, tablet e console di gioco.
Richiedono driver per essere utilizzati? No, la maggior parte degli adattatori Ethernet USB non richiedono driver. solo in alcuni casi, è possibile che sia necessario installare un piccolo driver per utilizzare l'adattatore.
Modelli top di adattatori ethernet USB
Ethernet USB UGREEN
L'adattatore Ethernet USB UGREEN è un prodotto di ottima qualità. La connessione è stabile e veloce, ed è compatibile con la maggior parte dei dispositivi dotati di porta USB.
Inoltre, il design compatto e leggero lo rende facile da trasportare. Il cavo flessibile è abbastanza lungo da permettere di posizionare l'adattatore nella posizione più conveniente. Inoltre, non richiede driver ed è facile da installare.
UGREEN Adattatore Ethernet USB 3.0 Gigabit 1000 Mbps in Alluminio Adattatore di Rete Adattatore LAN con 10/100/1000Mbps Compatibile con Switch Windows Mac OS Linux Mi Box
[ Adattatore Ethernet 1000Mbps ] UGREEN Adattatore Ethernet supporta 1000 Mbps attraverso la porta USB 3.0, i tuoi dispositivi con porta USB 3.0 possono essere immediatamente dotato di un'interfaccia di rete Gigabit. Rispetto alla rete WiFi instabile, l'adattatore ethernet USB offre una connessione Internet più affidabile per giochi, streaming video, trasmissione di dati ad alta velocità. Inoltre, l'adattatore può sostituire perfettamente un'interfaccia integrata danneggiata sul PC / Laptop.
[ Compatibilità Universale ] Questo Adattatore Ethernet USB ha un'ottima compatibilità. Plug and play su Windows 11/ 10/ 8.1/ 8, Mac OS 10.9 e versioni successive. Linux/ Windows 7/ XP richiede l'installazione del driver. Non è compatibile con Windows RT, e Wii, Wii U.
[ Materiale in Alluminio ] Guscio in alluminio più robusto, garantisce una migliore dissipazione del calore per la durata lunga. Il grigio argento è più estetico. Con la piccola dimensione 60 * 23,8 * 15,8 mm, disegno compatto e potatile, ti permette di portarlo ovunque.
Consigliamo vivamente questo prodotto.
USB Ethernet ABLEWE
L'adattatore USB Ethernet ABLEWE è un prodotto di alta qualità. Consente di connettere un dispositivo dotato di porta USB alla rete cablata, offrendo una connessione stabile e veloce. Non richiede driver ed è facile da installare.
ABLEWE Adattatore USB Ethernet,Hub USB 3.0 con 3 Porte USB 3.0 e 1 Porta LAN RJ45 1000M Gigabit, Adattatore Ethernet USB per MacBook,Mac OS,iMac,Windows,Chrome,Surface,XPS,ecc. -alluminio argento
【Adaptateur Hub USB ethernet (4 en 1)】 : étendez 1 port USB à 3, pratique pour insérer et utiliser plusieurs périphériques USB, l'adaptateur Hub USB ethernet Ablewe 4 en 1 dispose d'un port RJ45 Gigabit 1000 Mbps. Et tous les ports du concentrateur peuvent fonctionner en même temps pour répondre à vos différents besoins.
【Transfert de données 5 Gbit/s】 : Adaptateur Hub USB ethernet de données de cet adaptateur Ethernet USB est jusqu'à 5 Gbit/s (10 fois plus rapide que l'USB 2.0), il ne faut donc que quelques secondes pour transférer des vidéos HD ou des fichiers volumineux. Réduisez les temps d'attente et simplifiez votre travail.
【Facile à utiliser】 : Adaptateur Hub USB ethernet,Plug and Play, aucun logiciel, pilote ou processus d'installation compliqué requis. Fournit une vitesse de réseau ultra rapide de 10/100/1000 Mbps. Permet aux ordinateurs sans port Ethernet de se connecter à une connexion Ethernet filaire.
L'adattatore USB Ethernet ABLEWE ha ben 3 porte USB aggiuntive che può essere utilizzata per collegare altri dispositivi, come un mouse o una stampante. Questo consente di condividere facilmente le risorse di rete tra diversi dispositivi. La porta USB aggiuntiva rende anche l'adattatore più comodo da usare.
Adatto per chi cerca porte USB extra, oltretutto 3.0, assieme al collegamento Ethernet.
Consulente e web designer per lavoro, gamer e appassionato di tecnologia nel tempo libero.