Fai parte dei fan che vorrebbero sempre godersi la trasposizione cinematografica dei propri videogame preferiti?
Allora non puoi perdere questo articolo, scopriamo quali sono i migliori film sui videogame, i più famosi e i più discussi nella storia del cinema!
In questa classifica non terremo conto di cortometraggi, film di animazione e serie TV, ma solo di film con interpreti reali.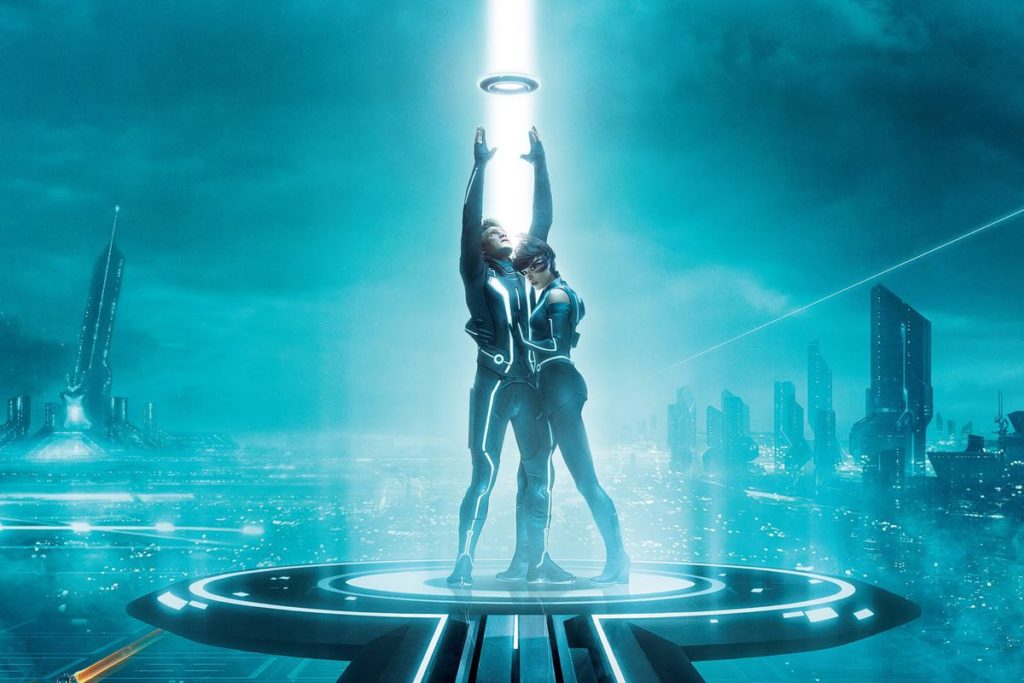 I migliori film sui videogame per la critica
Di seguito una classifica dei migliori film tratti da videogiochi in base a voti di siti web autorevoli (come IMDB) e consensi generali della critica. Più avanti vedremo anche i grandi flop, solo per veri intenditori!
5. Silent Hill [2006]
Silent Hill è un film che narra abbastanza fedelmente le vicissitudini del fantastico videogame omonimo.
Naturalmente non può toccare i livelli qualitativi della controparte videoludica, che ancora oggi continua ad essere considerato uno dei titoli più importanti ed incredibili del suo genere, ovvero l'horror.
Nonostante il pesante paragone, si conferma un film godibile per tutti gli amanti del genere, anche per i pochi che non conoscono il videogioco.
Nel cast è presente Sean Bean, il beneamato Ned Stark di Game of Thrones, e una piccola Jodelle Ferland, famosa per tante parti di bambina inquietante, in film horro di qualità.
4. Prince of Persia: Le sabbie del tempo [2010]
Prince of Persia è stato un videogioco di grande successo nella sua versione per Playstation 2, anche se la sua comparsa, anch'essa molto apprezzata, risale al lontano 1989.
È proprio sulla versione Ubisoft per PS2 che si basa la pellicola del 2010, con un Jake Gyllenhaal nel ruolo di Dastan.
Il film riceve tante nomination in svariate categorie, ma sicuramente si farà ricordare per l'ingresso nel libro dei Guinness World Record, come film basato su un videogioco più costoso di sempre.
Effettivamente, si nota una qualità eccellente audio/video ed un cast di tutto rispetto, combinazione che rende il film piacevole e godibilissimo anche a 10 anni di distanza.
3. Resident Evil [2002]
Resident Evil del 2002 è il primo film ufficiale dedicato alla meravigliosa saga horror dei videogiochi, che narra le avventure di Alice rivedendo la trama, ma mantenendo molti punti cardine.
Uno dei meriti più grandi del film è forse quello di far conoscere al grande pubblico Milla Jovovic, che rimarrà nel cuore dei fan come l'attrice di Resident Evil.
La produzione è decisamente "americana", con tanta azione e combattimenti corpo a corpo che non sono nel pieno stile del gioco, tuttavia si mantiene in parte quell'atmosfera horror tipica della serie.
Gli effetti speciali sono di tutto rispetto, considerando che la pellicola sta per compiere 20 anni.
2. Warcraft: l'inizio [2016]
Un altro bel film tratto dalla famosissima saga di videogiochi è World of Warcraft di Duncan Jones.
Il cast non è stellare, ma tutti gli attori si calano perfettamente nel proprio ruolo. La presenza di Travis Fimmel di Vikings nel ruolo di protagonista farà molto piacere a tutti i fans della serie TV.
Il film è ovviamente 100% fantasy e l'intrattenimento che offre per gli amanti di questo genere possono godere di una pellicola davvero ben realizzata.
Effetti speciali e colonna sonora sono di alto livello, per una pellicola di oltre 2 ore che non annoia mai.
1. Tron [1982] e Tron: Legacy [2010]
Tron, il film del 1982, è stato in realtà esso stesso ad ispirare il videogame e non viceversa. Tuttavia, l'anno di uscita fu lo stesso ed abbiamo voluto includerlo in questa classifica anche perché considerato uno dei migliori film sui videogame.
Oltre ai voti positivi di pubblico e critica, dovuti principalmente all'ampio uso di computer grafica, allora molto avanzata, divenne un vero e proprio film di culto grazie ad atmosfere davvero uniche e particolari.
Sullo stesso gradino del podio inseriamo anche Tron: Legacy, appartenente alla stessa saga e con stesso identico voto IMDB.
Oltre agli effetti sonori spettacolari, degni di una nomination ai premi oscar, il film colpisce per la realizzazione di buona qualità sotto molti aspetti, dalla sceneggiatura agli effetti speciale.
Film flop sui videogiochi
Fare film basato su un videogioco, si sa, è sempre complicato, sia per le alte aspettative dei fans sia per le oggettive difficoltà nel ricreare particolari situazioni, personaggi e ambientazioni.
Se esistono i migliori film sui videogame, ci sono diversi esempi di film che sono stati letteralmente massacrati dalla critica, anche se a loro modo sono riusciti a lasciare un segno indelebile nella storia del cinema.
Super Mario Bros. [1993]
Le aspettative per questo film per molti bambini e ragazzi, compreso il sottoscritto, erano alle stelle.
Super Mario Bros in quegli anni era sinonimo di videogiochi, senza dubbio il personaggio più divertente e amato che avesse mai saltato su e giù per un platform.
Le premesse c'erano tutte, con tanti fondi e un attore del livello di Bob Hoskins nel ruolo di Mario, ribattezzato Mario Mario in quell'occasione.
Il film, purtroppo, risulta tutto sbagliato, o almeno questo è quello che pensa la critica, la maggioranza del pubblico e lo stesso Bob Hoskins, che a molti anni di distanza lo indicherà come la peggior cosa fatta in vita sua.
Tuttavia, il film oggi mantiene quell'atmosfera tipica degli anni '90, molto trash, ma a modo suo nostalgica ed affascinante, che può ancora attirare molti fan.
Per questo, se siete amanti dei videogiochi, delle gabbie di acciaio, dei lucertoloni e dello stile punk/bronx, questo film merita sicuramente una visione!
Street Fighter: Sfida finale [1994]
Un altro film di comprovato insuccesso fu Street Fighter: Sfida finale, con protagonista nientemeno che un Jean-Claude Van Damme all'apice del successo.
Il film ha davvero tanti difetti, a partire dalla trama, passando per interpretazioni patetiche, dallo stesso Van Damme, nel ruolo di Guile, passando per un ridicolo Mr. Bison, per finire con una coppia di Ryu/Ken che più che valorosi combattenti sembrano due comici di dubbio valore.
Oltre ad essere impresentabile per i profani, questo film riesce nell'impresa di farsi letteralmente odiare dai fans della serie, perché sembra prodotto e diretto proprio per distruggere il buon nome di Street Fighter, stravolgendo il senso di onoredel personaggio principale e in generale ridicolizzando la saga.
In questo caso, l'unico buon consiglio è di evitare la visione e sfruttare meglio quel paio d'ore di vita!
Consulente e web designer per lavoro, gamer e appassionato di tecnologia nel tempo libero.