La polvere di stelle in Pokemon GO è un oggetto fondamentale, in quanto può essere utilizzata per aumentare i punti lotta dei propri pokemon e farli diventare sempre più forti.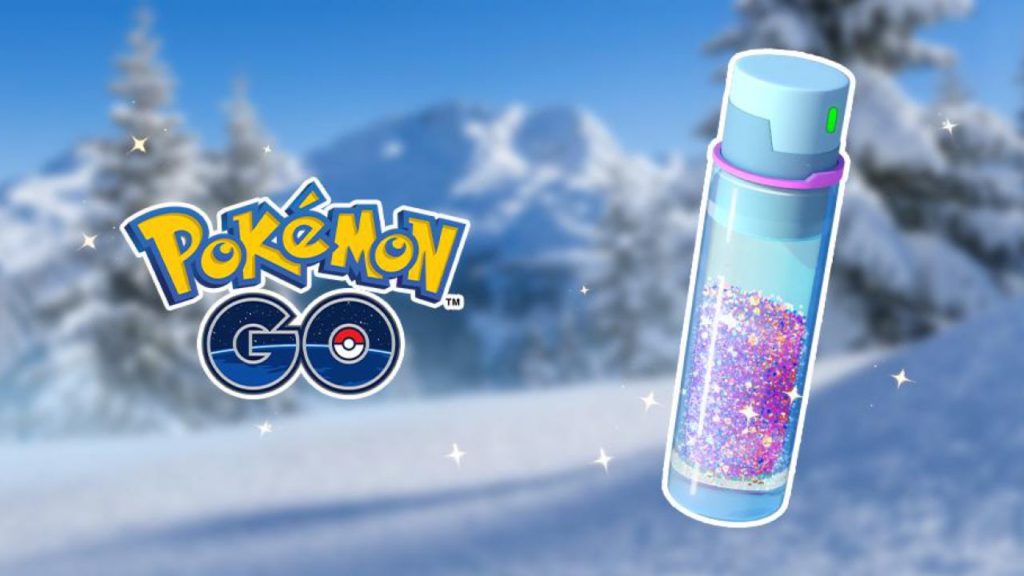 Usatela sempre con una particolare attenzione alla vostra strategia, che scopriremo meglio dopo aver elencato i cinque metodi per conquistare la polvere di stelle.
Come avere la polvere di stelle
La polvere di stelle non si può acquistare direttamente nel negozio di Pokemon Go, e nemmeno può essere trovata nei pokéstop. Ecco gli unici tre modi per averla:
catturare pokemon selvatici: indipendentemente dal pokemon catturato, che sia presente o no nel vostro pokedex, ogni volta che ne catturate uno ottenete una certa quantità di polvere di stelle, 100 o più in situazioni particolari;
salire di livello: quando il vostro avatar aumenta di livello, ottenete anche un bonus in polvere di stelle;
permanenza nelle palestre: piazzare il vostro pokemon nelle palestre può portarvi molta polvere di stelle, se riuscite a mantenere la vostra posizione per almeno 21 ore di seguito;
vincere battaglie "lotta": ogni giorno potete prendere parte a delle battaglie lotta contro giocatori reali, senza bisogno di camminare; alcuni premi consistono in polvere di stelle;
completa missioni sul campo e missioni speciali: completando sfide che prevedono determinati task, come la cattura di un Pokémon di un certo tipo, il potenziamento o l'evoluzione; si riceveranno ricompense variabili in polvere di stelle o altro.
Come possiamo fare quindi per ottenerne il più possibile? Ecco i nostri consigli.
Salite spesso di livello, per fare questo potete usare il Fortunuovo, che raddoppia i vostri punti esperienza. Utilizzare un Fortunuovo vi da la possibilità di salire di livello più spesso. Quando catturate un nuovo pokemon ad esempio ottenete circa 600 PE, mentre con il Fortunuovo sono ben 1200. Allo stesso modo, un evoluzione nuova vi porterà non 1000 PE, ma addirittura 2000. E questo vale per tutte le conquiste di PE presenti nel gioco, solo per i 30 minuti. Quindi cercate di usare fortunuovo solo se la vostra sessione di gioco durerà per almento 30 minuti.
Catturate molti pokemon. Questo lo starete già facendo, ma vi consigliamo di usare spesso Aroma, se ne disponete, oppure il modulo esca se invece avete intenzione di fermarvi nei pressi di un pokestop.
Lottate spesso nelle palestre e cercate di piazzare pokemon forti che potranno difenderla a dovere per aumentare il periodo di permanenza, così da ottenere polvere di stelle e potenziare sempre più i vostri pokemon.
Per questo periodo in cui uscire di casa è sconsigliato esiste una soluzione incredibile per simulare i passi standosene comodamente seduti sul divano e incrementare le prestazioni per il nostro Pokemon Go!
Dai un'occhiata a questi articoli e scegli quello che preferisci:
MoPei Phone Swing Device Steps Counter for Hatching Eggs in Pokemon Go And Steps Challenge, Compatible with iOS And Android
Ideal for those people who don't have the time or energy to get your recommended steps in. The swinging cradle is useful if you are doing some corporate step challenges.
The phone shaker simulates steps in Google Fit or Apple Health and it fits any IOS and android device, like your iphone, Google pixel, Samsung, or Fitbit watches(make sure you set up your phone correctly).
It can earn 8700 steps in an hour(2.5 miles approx.) without ever taking one and it is good for hatching eggs in Pokémon Go and cheating your way to 10,000 steps in a short time.
In che modo si ottiene la polvere di stelle in Pokémon GO?
La polvere di stelle si ottiente catturando Pokémon, partecipando alle lotte, rimanendo in difesa di una palestra e salendo di livello. Si ottiene polvere di stelle anche completando le missioni sul campo e le missioni speciali.
A cosa serve la polvere di stelle in Pokémon GO?
La polvere di stelle è necessaria per potenziare i propri Pokémon, aumentando i punti lotta fino al limite individuale di ciascun Pokémon.
Posso acquistare la polvere di stelle in Pokémon GO?
No, la polvere di stelle non si può acquistare. È ncessario ottenerla compiendo determinate azioni di gioco.
Consulente e web designer per lavoro, gamer e appassionato di tecnologia nel tempo libero.