Se siete appassionati di tecnologia fai da te e sviluppo elettronico disporrete di una single board e molto probabilmente vi siete chiesti almeno una volta quali sono i migliori case per Raspberry.
Questi piccoli computer permettono svariate applicazioni, dalla domotica alla creazione di mini PC dedicati a funzioni particolari.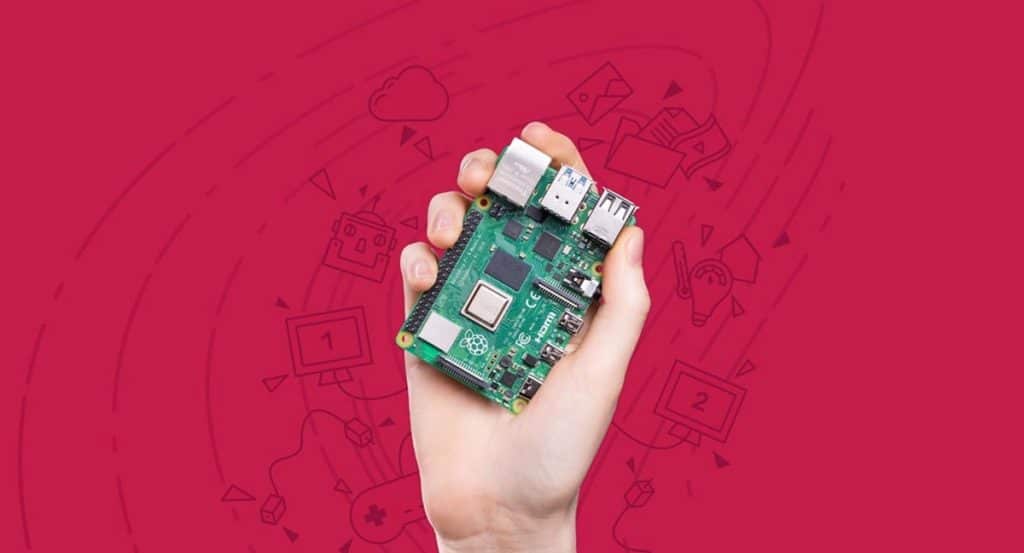 Una delle applicazioni più diffuse è senza dubbio il retrogaming, ossia l'emulazione di videogiochi da console come NES, Game Boy e Playstation, per poter giocare i propri titoli preferiti su un unica, piccola e potente piattaforma.
Uno dei quesiti principali di chi acquista per la prima volta questi gioiellini, Raspberry in particolare, è, appunto, quale case (o cover) si dovrebbe acquistare.
Per prima cosa specifichiamo che esistono diversi modelli di Raspberry e ognuno necessita di un case compatibile. Tutto sommato però possiamo ridurre la scelta a 3 modelli di compatibilità, i più diffusi e venduti.
Case per Raspberry Pi Zero
I Raspberry Pi Zero e Pi Zero W sono molto ricercati da chi necessita un single board potente e molto compatta. Si tratta infatti dei modelli Raspberry più piccoli in assoluto.
I case Raspberry Pi Zero sono compatibili con entrambi i modelli perché non ci sono evidenti differenze hardware.
I Raspberry sono venduti ad un rapporto prestazioni/prezzo eccezionale, in parte grazie alla rinuncia di licenze multimediali, implementabili all'occorrenza dall'utente finale.
In effetti l'unica vera differenza tra Pi Zero e Pi Zero W sta nella presenza di un piccolo modulo WiFi, che nella versione W consente di connettersi a reti Wireless.
Per questo modello scegliamo case che non incidono sulla compattezza e portabilità dei dispositivi, ma assicurano allo stesso tempo protezione e design.
Case minimal Raspberry Pi Zero
Il primo candidato nella nostra lista è un piccolo ed economico case, dallo stile e dal carattere essenziali.
Prodotto da una casa che ci piace molto, la GeeekPi, ha materiali di buona qualità, acrilico fresato e formato a caldo.
Case retrogaming Pi Zero
Pi Zero e Pi Zero W sono la scelta preferita per chi cerca di crearsi una console portatile dedicata al retrogaming.
E in questo caso, naturalmente, il design di case Raspberry che va per la maggiore è quello del Nintendo Game Boy.
Una custodia di questo genere ha un prezzo abbastanza elevato, perché oltre alla plastica, è presente lo schermo LCD (a colori), uno speaker integrato, tasti e d-pad e connettore per utilizzare il dispositivo con la corrente di casa.
Naturalmente è possibile utilizzare delle pile ricaricabili (3 stilo) per portarlo in giro, la durata è ottima.
Il prezzo quindi è più che giustifiato, e diventa un ottimo prodotto anche per un regalo in stile nerd/geek.
Retroflag GPI Raspberry Pi Zero
For Raspberry Pi Zero 2 W Raspberry Pi Zero and Zero W with Safe Shutdown
2.8 inch IPS screen; 3.5mm audio port; LED power indicator
Support SAFE SHUTDOWN functions. (Scripts are necessary).
Case per Raspberry Pi 3 b+
Tra i modelli più diffusi e amati ci sono i classici Pi 3 b+, molto potenti e compatti, ad un prezzo accessibilissimo.
Le loro potenzialità sono impressionanti vista la piccola stazza, gli utilizzi che se ne possono fare praticamente sconfinati, dalla domotica ai mini PC.
Pi 3 b+ da non confondere con il Pi 3, dispositivo precedente e meno performante, non supportato dai case che andiamo a proporre.
Case classico per Rasberry Pi 3 b+
Questo case Raspberry è classico, economico e fa in pieno il suo dovere.
Questa ottima confezione di GeeekPi offre al suo interno anche un dissipatore ed una ventola sufficiente a mantenere la temperatura sempre a livelli ottimali.
Della ventola avrete bisogno sia per utilizzo prolungato che per applicazioni che spingono al massimo il vostro Pi3 b+.
Case Pi3 b+ by GeeekPi
Facile da montare rimuovendo il coperchio superiore;Video dell'Assemblea:https://youtu.be/ow101xA6k7Y
Con ventola di raffreddamento per la dissipazione del calore di Raspberry Pi
Include dissipatori per una migliore dissipazione del calore
Case retrogaming per Pi 3 b+
Oggetto del desiderio per ogni retrogamer che si rispetti, questo case in versione SNES è quanto più affascinante ci possa essere per un nerd nostalgico.
Come sempre GeeekPi ci garantisce ottimi materiali. Anche i controller sono molto apprezzati, tanto da noi quanto dagli utenti Amazon che hanno già acquistato questo gioiellino.
Tutto il pacchetto viene offerto ad un prezzo davvero conveniente e sono comprese anche ventola, dissipatore e un piccolo astuccio morbido per il trasporto.
Case SNES Raspberry Pi3 b+ by GeeekPi
Spegnimento sicuro e ripristino sicuro; Indicatore di alimentazione LED funzionale; pulsanti POWER e RESET funzionali
CUSTODIA SUPERPi 4 specificamente progettata per Raspberry Pi 4
Facile accesso alla scheda SD e a tutte le altre porte senza aprire la custodia
Case design per Raspberry Pi 3 b+
Un altro case che ci affascina è questo con illuminazione led della ventola, che crea un effetto davvero spettacolare.
La sensazione dopo averla installata sul vostro Raspberry sarà quella di avere un dispositivo futuristico.
Il prezzo, considerati gli accessori in dotazione, è davvero da urlo.
Case con illuminazione LED Raspberry Pi3 b+
Solo per Raspberry Pi 4 Modello B
Ventilatore Super Quiet 4010 con retroilluminazione blu (dimensioni del ventilatore: 40x40x10mm)
Con ventola di raffreddamento per la dissipazione del calore di Raspberry Pi; Include dissipatori per una migliore dissipazione del calore
Case per Raspberry Pi 4
Il Raspberry Pi 4 o Pi 4 Model B (non c'è differenza) è uno degli ultimi prodotti della casa, offre le migliori prestazioni nella categoria single board di questo produttore.
Tanto per capirne il potenziale, sul web si trovano dei test con giochi PS2 emulati su questa piccola single board, che non girano affatto male!
Il case è differente dai modelli Pi 3 principalmente per la presenza di un doppia uscita video in questo nuovo modello, che ci porta quindi a proporvi diverse soluzioni.
Case minimal per Pi 4
Questo case dal design molto semplice lascia intravedere il corpo del nostro Pi 4 grazie alla trasperenza delle plastiche.
L'effetto è ottimo e, come in tutti i modelli proposti da noi, tutte le porte del Raspberry sono ben accessibili.
Come plus, viene spedito insieme a ventola e 4 dissipatori per ricoprire tutti i chip.
Case per Raspberry Pi 4 - Design Minimal
Solo per Raspberry Pi 4 Modello B.
L'ultima versione della custodia in acrilico a 9 strati con un bell'aspetto; Può accedere a tutte le porte della scheda Raspberry Pi, come porta GPIO, porta HDMI, porta USB, slot per scheda SD.
La ventola DC5V a 2 pin e il dissipatore di calore sono buoni per dissipare il calore della scheda Raspberry Pi.
Case retrogaming per Pi 4
Anche il Pi 4 ha il suo bel case da sfoggiare se viene utilizzato come console di emulazione.
In questo caso abbiamo selezionato un design NES, molto economico, ma dotato di tutti gli accessori del caso, compresi due controller cablati.
I produttori hanno comunicato che la scelta dei controller SNES type, non fedeli al NES, è stata farra per permettere di fruire di giochi più moderni, che necessitano un maggior numero di tasti (il NES aveva solo 2 bottoni di azione disponibili). Vista la potenza di calcolo di questo device, che fa girare comodamente titoli Playstation, ci sembra un ottima scelta.
Prezzo fenomenale.
Case NES per Raspberry Pi 4
Questa custodia Nes4Pi è solo per Raspberry Pi 4 modello B; stile NES; dissipazione del calore laterale
Questo caso Nes4Pi può rendere il vostro Raspberry Pi 4B diventare una macchina da gioco retrò NES in un secondo!
La ventola integrata 3510 può aiutare il raspberry Pi 4B a raffreddare durante il gioco.
Consulente e web designer per lavoro, gamer e appassionato di tecnologia nel tempo libero.